Lifestyle newborn photography is becoming more popular.   With Covid restrictions on hospital visits (and photographers being able to photograph fresh 48 / lifestyle newborn photography in hospitals) the demand for in home newborn sessions has been growing.
Lauren V Photography, a San Diego newborn photographer, put together some great tips for lifestyle newborn photography, and I just had to share it with you all.   It was such a great addition to my blog, and also tips that apply to lifestyle newborn photography in Northfield MN too.
Four Simple Tips for Your Lifestyle Newborn Photography Session
A lifestyle newborn photography session takes place in the comfort of your very own home, which is much more relaxing for first time parents who are still trying to navigate their world with a new baby in it. As an added bonus – a lifestyle newborn photography can happen when your sweet baby is a few days old through a few months old! There is no "age limit" as there is with posed newborn sessions, since your baby will not be posed and can simply relax in a white onesie.
Even with a lifestyle newborn photography being more relaxed while happening, it can also be stressful not knowing what to expect or how to prepare properly. Here are four simple tips to get you more than prepared for your very own lifestyle newborn photography.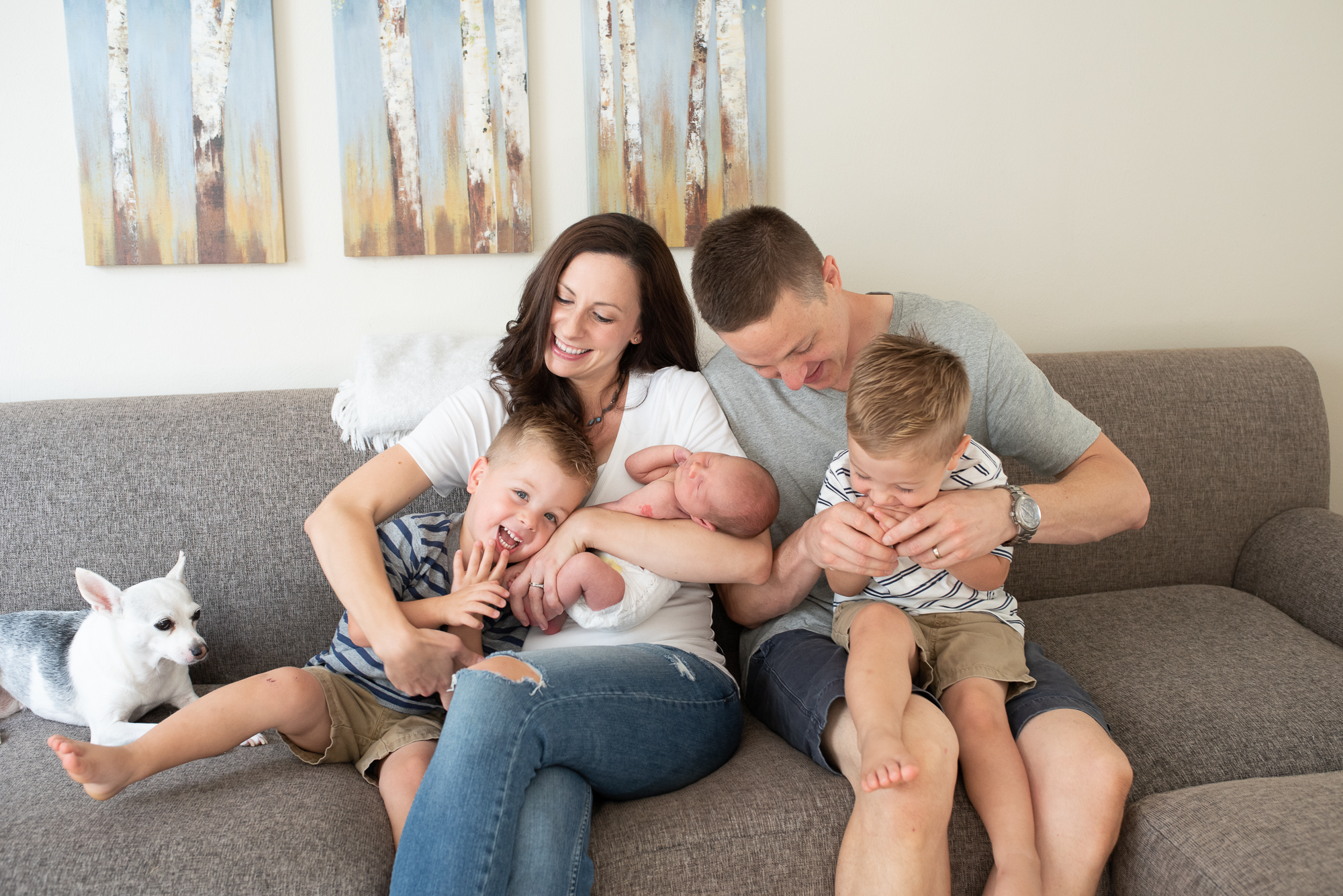 1. Prepping Your Home
Choose one or two areas of your home that you would love your session to take place, and focus on prepping only those. Not sure what would be the best area? I will talk you through it all. It does not need to be deep cleaned, just swipe all of the toys and random items on top of dressers or tables into a drawer!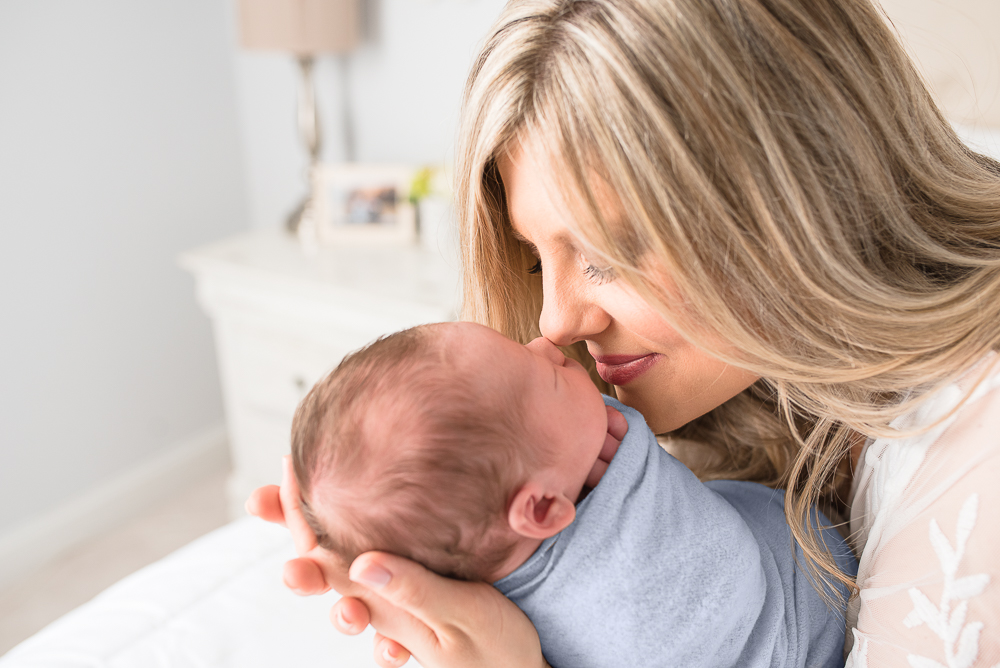 A good rule of thumb – a cleaned out corner or space near a good light source is the perfect spot for your images! Big windows with lots of light are ah-mazing for these lifestyle newborn sessions – thank you, San Diego for always being sunny! But don't stress too much, I talk through what spot will be best with all of my clients well before the session. I'm also a pro at moving objects around to make it *just* right.
Heating your home up to about mid-70's also helps keep your brand new baby happy and warm. Too cold, and they can be a bit grumpy. There's really nothing else you need to do to prepare! Easy, right?
2. Less is More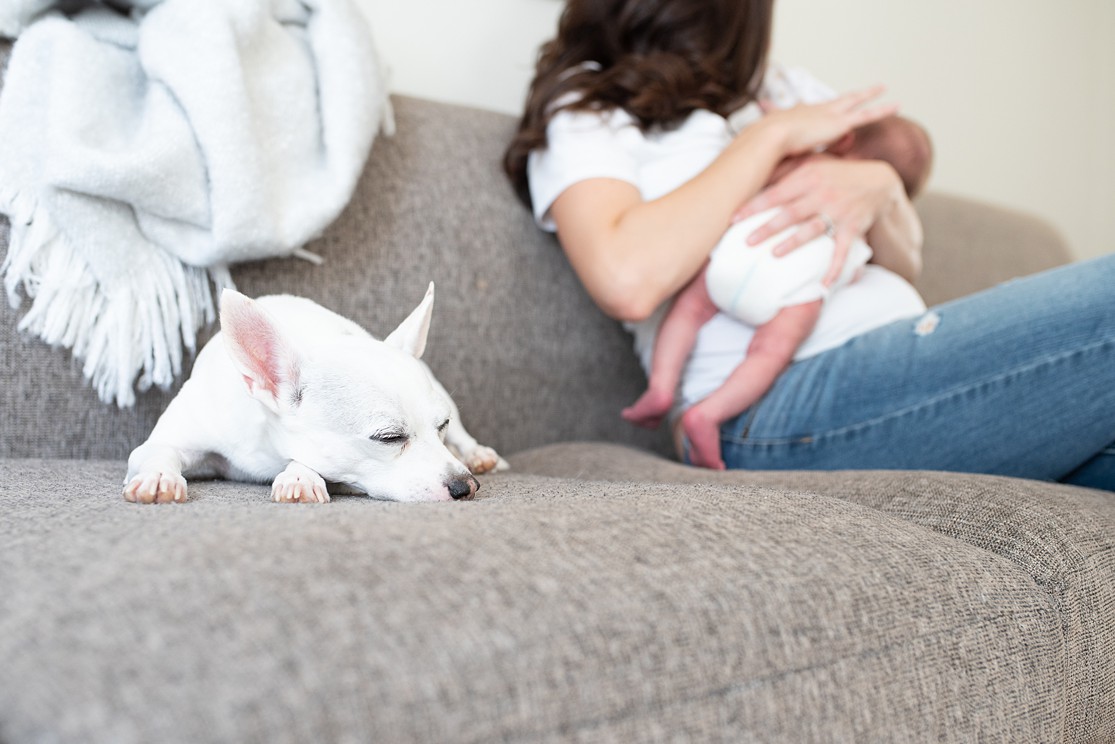 De-cluttering a room, throwing a neutral/lighter colored blanket over the bed, and opening up the blinds can transform a room so much! Remember, the focus of your lifestyle newborn photography is the connection. That is all that matters, and what we want shining through these images.
3. What to Wear
Neutral colors are best with newborns. I also recommend to keep in the earthy/warm color tones, depending on what style you are looking for in your images. Reds and greens will pull those colors out even more in newborns, so earthy tones are amazing!
4. Getting Older Kids Involved
Older kiddos usually LOVE in home lifestyle newborn sessions. Why? They don't have to go anywhere for the session. Their favorite snacks are within arms reach. If they are overwhelmed, they can peace out to another part of your home to decompress. Toys, electronics, TV shows they love – all within arms reach ( no judging here – I have two kids that I have gladly sat in front of the TV while I had to do something without them being *amazing* helpers…).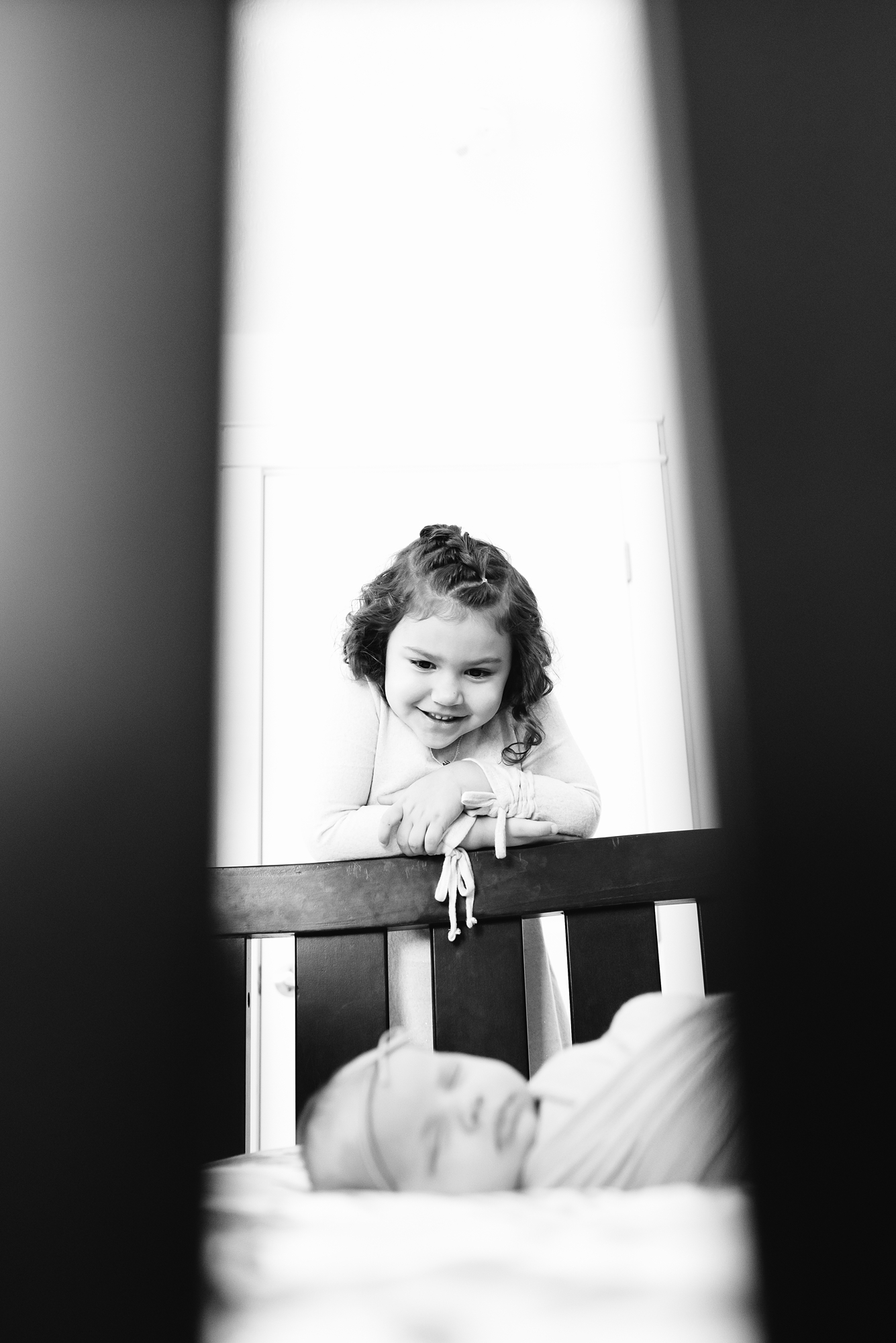 Don't stress about a thing before or during your lifestyle newborn session. If you ever feel like you don't know what to do, I've got you covered! I always come with tons of ideas and will gently direct you to make sure we get the best moments captured for you.
If you want more information about these four simple tips as well as what you should expect from a lifestyle newborn session, head over to the blog post and read all about it!